Junior League of Dallas
8003 Inwood Road | Dallas, TX 75209-3335
Phone: 214-357-8822 | Fax: 214-357-7805
Hours: Mon. – Thurs. 8:30 a.m. – 5 p.m.
Fri. 8:30 a.m. – 1 p.m.
For General Inquiries, please contact reception@jldallas.org
Junior League of Dallas Staff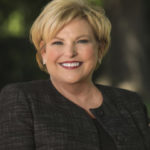 Lisa Nelson, Director of Operations
Lisa joined the Junior League of Dallas in 2017 after serving as Executive Director of the nonprofit Dwell with Dignity. Lisa uses her 30+ years of nonprofit expertise and corporate experience to ensure that the Junior League of Dallas headquarters operates with quality and excellence for all members. Passionate about making our community a better place, Lisa loves working at the JLD and supporting its mission. She currently lives in Lakewood with her husband Greg and twins Cate and Jack.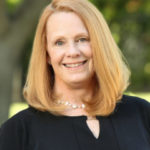 Kristianne Hinkamp, Membership & Community Manager
Formerly a lawyer, Kristianne comes to JLD with more than 20 years of nonprofit expertise including serving as Executive Director at Victims Outreach for nearly a decade. She has raised funds as a development director for several nonprofits, including those in the JLD Community Program. She has been a JLD member for over 20 years with placements in R&D, R&P, Provisional, in the Community Program and as Headquarters Chair. She serves on the Sustainer Leadership Council. She graduated from Trinity University and University of Houston School of Law. In her free time, she is a needlepointer, Masters Swimmer, member of 2 book clubs, and lives in the Turtle Creek area with her Standard Poodle, Lulu.
khinkamp@jldallas.org | x102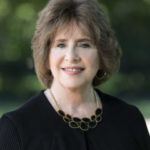 Alicia Miller, Accounting Associate
Alicia served the JLD as a temporary receptionist from November 2016 – May 2017, and then joined the staff permanently in June 2017 as Accounting Associate.  She previously spent 15 years with Texas Health Resources as a Senior Administrative Assistant.  She has over 30 years of administrative support experience in the areas of banking, healthcare, finance, information technology, development and fundraising, medical ethics and communications. She is currently studying financial and managerial accounting at Tarrant County College and lives in Arlington with her husband, Harry, and their West Highland Terrier, Sassy. Her favorite pastime is spending time with her granddaughter, Kate. Alicia is excited about being a member of the Finance team and supporting the mission of the JLD.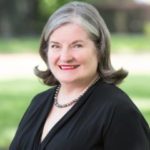 Paula Davis, Receptionist
A League member for over 30 years, Paula served in a variety of roles ranging from Project Chair to Recording Secretary.  Her placements included Central Dallas Day Camp, Imprinters Corporate Sales Chair, Nominating (twice), Provisional Retreat Chair, R&D Researcher, Resource Librarian, Transfer Chair, and Underwriting. In addition to leading the Sustainer Day trip twice, Paula was Sustaining Advisor to the New Member Committee and GFIT.  A graduate of UNT with a B.S. in Home Economics and a M.Ed. in Early Childhood Education, she taught for 8 years before becoming a homemaker and community volunteer.  Married 43 years to attorney Luke Davis, both of their children enjoyed being in the JLD Ball Shows. Daughter Meredith lives in Chicago with her husband, Liam Crooks, and granddaughter Poppy, and son Oz resides in Dallas with his wife, Dr. Rachel Davis.