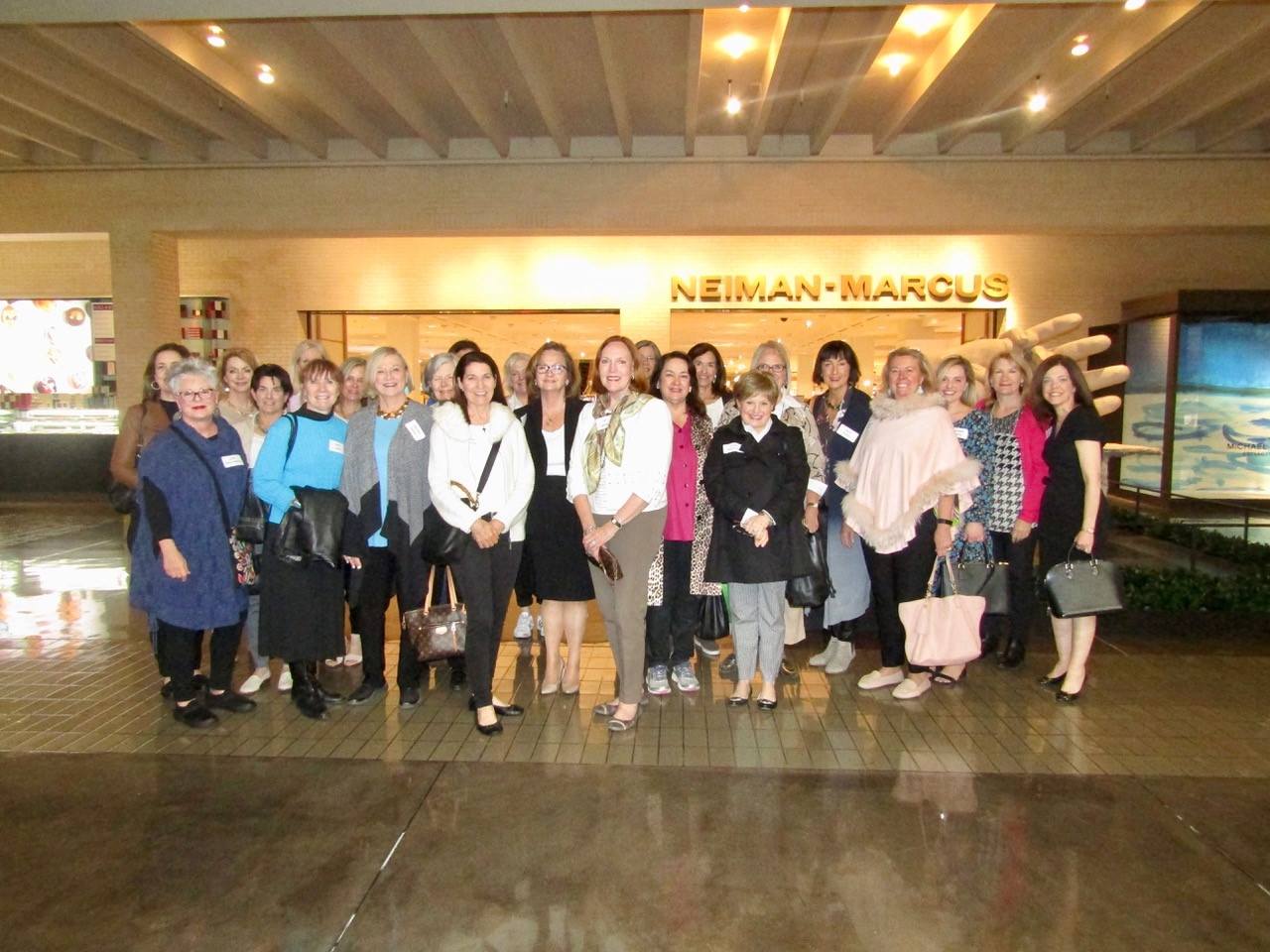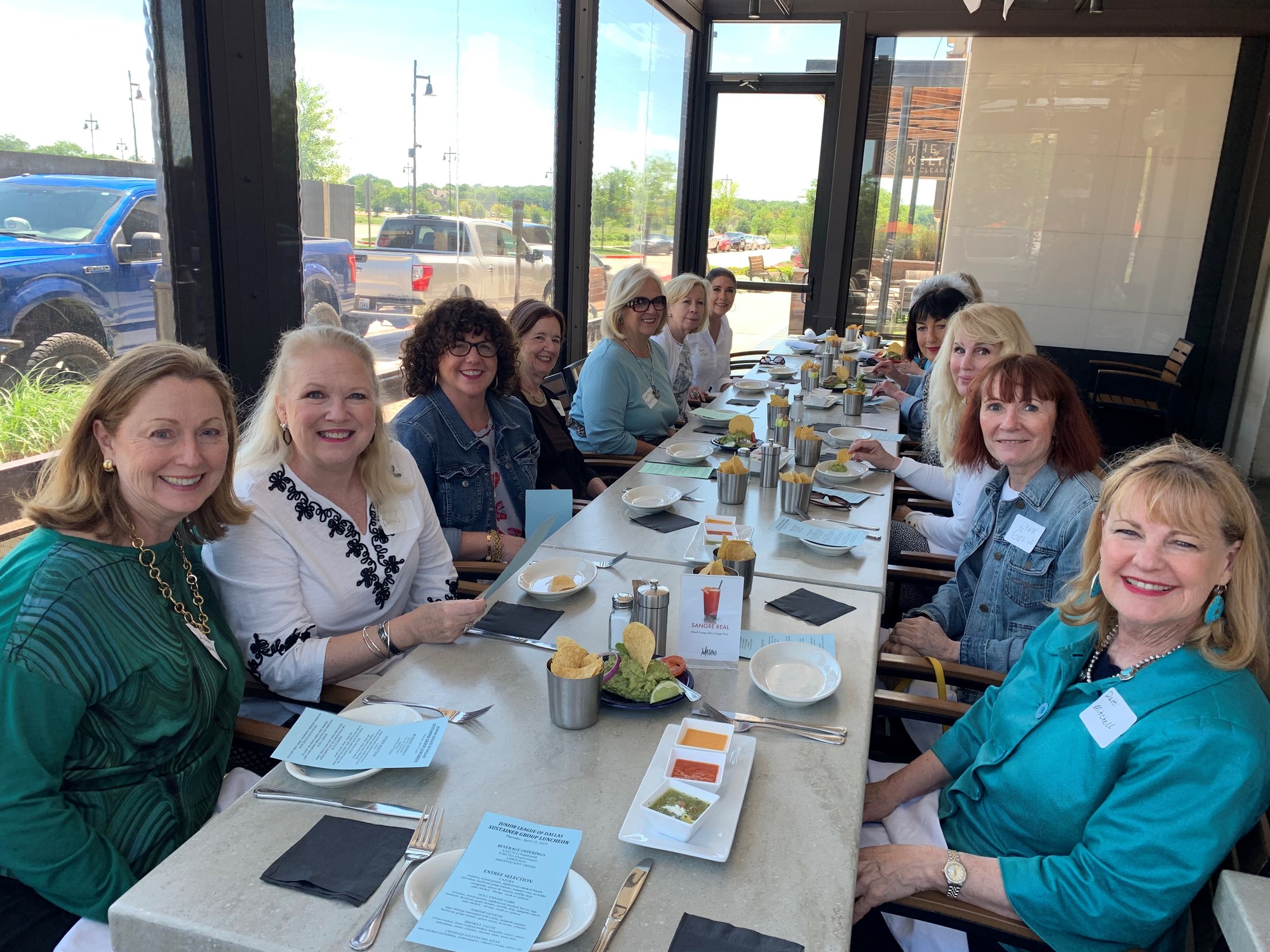 Reserving Meeting Space at HQ or a Zoom Link
Sustainers are welcome to utilize meeting space at Headquarters or the JLD Zoom application, please click here to reserve your room or a Zoom link or both.
Nominations

Sustainer of the Year Nominations 
2024 Sustainer of the Year Nominations are now closed.
FAQs
How can I become a Sustainer?
A Junior League member who has reached 40 – 49 years of age with three years of Active service or who, regardless of age, has contributed 10 years of Active service is eligible to become a Sustainer. Many members contribute more than 10 years Active service, so don't think you MUST go Sustaining after 10 years!
What do I need to know about Sustainer dues?
Membership dues are due April 1.

Sustainer dues amounts are as follows:
$170 up to age 64 (Age as of June 1st) |  $95 ages 65 to 79 | $0 age 80+
What opportunities are available?
We have volunteer opportunities, trips, parties, and educational events scheduled throughout the year. See below for all of our 2022 – 2023 activities.
I'm new to Dallas, can I transfer my membership?
Junior League members new to Dallas can transfer their membership by contacting your current League and setting the process in motion. Questions about transferring can be answered by Kristianne Hinkamp, 214-357-8822.
Who should I contact for questions?
Contact the Sustainer President, Candace Winslow at jldsustainerpresident@jldallas.org
Sustainer Calendar of Events
Leadership
Below is the list of our current Sustainer Leadership Council members and Sustainer Interest Group Chairs.
For information and a description of the current Sustainer Interest Groups please click HERE.
2023 - 2024 Sustainer Leadership
Candace Winslow

Sally Dutter

Monica Christopher

Christina Eubanks

Brooke Bailey

Kittye Peeler

Marilyn Cline

Elizabeth Dacus

Sandy Ammons

Mary Appleton

Julie Bagley

Elizabeth R Selzer

Kathleen Elliott

Christie Carter

Debbie Oates

Jan Baldwin

Julie Bagley

Jeff Rice

Elise McVeigh

Liana Yarcken

Sally Dutter

Francie Mancillas

Linda Secrest

Debbie Oates

Elizabeth L. Selzer

Elizabeth Post

Erin Pope

Laura Johnson

Nancy Gopez

Megan Pharis

Nancy Bierman

Kristianne Hinkamp

Joanna Clark

Leigh Anne Haugh

Val Lawlor

Lori Whitlow Christensen

Paige McDaniel

Jennifer Doggett

Heather Hicks

Juliette Coulter

Mary Martha Pickens

Elizabeth Gambrell

Connie O'Neill

Margo Goodwin

Beth Thoele

Carol Seay

Diane Drake

Ellen Bryant

Emily Somerville

Meredy McClure

Pam Busbee

Patti Flowers

Peggy Meyer

Venise Stuart
Current Sustainer Special Interest Group Chairs
Nikki Webb

Charlotte Kimberlin

Laurie Wright

Mary Louise Hopson

Nancy Gopez

Debbie Scripps

Drew Stull

Patti Mitchell

Frances Grigsby

Kristianne Hinkamp

Cathy Hurt Scheihing

Libby Norwood

Ann Swope

Mimi Lewis

Kimberly Yamanouchi

Diane Drake

Catherine Cooper

Happy Franklin

Jennifer Indyk

Kim Thomas

Cindy Wolf

Alyson Ray

Debbie Bloyd

Julie Halley-Wallace

Kathy Jackson

Cathy Hurt Scheihing

Catie Feehan

Jessica Shaw

Jennifer Indyk

Ashlyn Lewis

Kris Densing

Nancie Wagner

Lou Murchison

Suzann McLemore

Clair Krzov

Byrd Teague

Kristianne Hinkamp

Lou Murchison

Lou Murchison

Julie Hubach

Michelle Mew