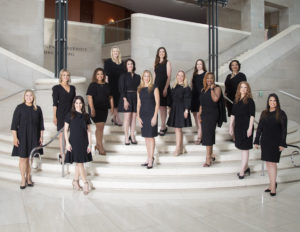 Board of Directors
The Board of Directors manages the activities, property and affairs of the Junior League of Dallas (JLD), emphasizing strategic and proactive leadership. The Board sets and revises governing policies and ensures the alignment of the JLD mission and vision at all levels of the organization through policy administration, financial management, strategic planning, operational continuity and public relations.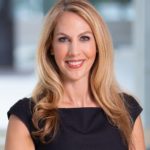 Emily Somerville
Emily is Vice President, Legal and Governance, with Navigator Global Investments Limited, a global asset management firm. Prior to joining Navigator, Emily was Vice President, Associate General Counsel and Corporate Secretary of MV Transportation, Inc., the largest US-based private transit contracting company. Originally from Virginia, Emily joined the Junior League of New York in 2007. After a few years there and in the Junior League of Austin, she transferred to the Junior League of Dallas in 2012. 
Emily has held several leadership positions within JLD, including serving as Secretary on the Board of Directors, Chair of the Governance and Education Committees, and as Strategic Plan Executive Sponsor. She also created and served as the first Chair of the Bylaws Task Force, which initiated a multi-year process to update the League's governing documents. Emily is a 2014 graduate of the League's T. Boone Pickens Leadership Institute.
In addition to JLD, she has served on the Boards of the Princeton Club of Dallas-Ft. Worth, the Kappa Kappa Gamma Dallas Alumnae Association Foundation, and the Alumni Steering Committee for The University of Texas School of Law and was a member of the Leadership Dallas Class of 2020. Emily has an AB degree in Classics from Princeton University, an MBA from the McCombs School of Business at the University of Texas at Austin, and a JD from The University of Texas School of Law. Outside of volunteer work, she loves to read, travel, and play tennis. She and her husband, Juan Felipe, reside in East Dallas with their two children.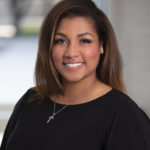 Christina Eubanks
Originally from Kansas City, Christina moved to Dallas in 2006. Before settling in Texas, she lived in Washington D.C. and Philadelphia metro areas. She is the Director of Financial Planning and Analysis for Main Event Entertainment. Christina holds a bachelor's degree in finance from the University of Missouri. She continued her educational journey by earning an MBA and a MS in accounting from the University of Texas at Dallas. 
She joined JLD in 2012 and enjoyed serving the community at St. Philips School & Community Center as both a volunteer and as Project Chair. Christina has served the Research and Development Committee in various capacities as a Financial Analyst, Issue Coordinator, Facilitator, Community VP, and Finance VP. Christina is a 2018 graduate of the T. Boone Pickens Leadership Institute. Aside from her volunteer work, she loves to read and try out new recipes, especially from Gordon Ramsay. Christina lives in Garland. Her son, Matthew, attends Stanford University.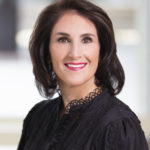 Isabell Novakov Higginbotham
As a native Dallasite, Isabell returned home to Dallas after graduating with a BBA from the University of Notre Dame. After graduating from SMU with an MBA, Isabell spent her career in financial services and now runs a family office. Isabell joined the Junior League of Dallas in 2006 and has held a variety of placements, including St. Philip's Project Chair, Auction Chair, the 2016 – 2017 Ball Chair, and, most recently, the 2021– 2022 Centennial Milestones Luncheon Co-Chair. Isabell is a 2014 graduate of the T. Boone Pickens Leadership Institute. Outside of the Junior League of Dallas, Isabell serves on the Board of Trustees of The Hockaday School and the Cotton Bowl Athletic Association, and she is a member of Cattle Baron's Ball. Isabell enjoys spending time with her husband, Trey, and their young daughter.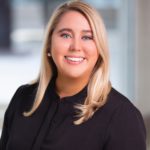 Jacqueline Wasem
Jacqueline was born and raised in Dallas, moving to Greenville, SC to attend Furman University. Upon graduating in 2010, she spent time in Shanghai, Phoenix, Beijing, and then Washington D.C, where she joined the Junior League of Washington, D.C. in 2015, She loved the time she served as a writer for JLW's 3039M Magazine and later as an usher at the Folger Shakespeare Library. In 2018, she transferred to JLD, holding several positions on the Communications team before serving as the External Communications Chair for 2020 – 2021. 
Jacqueline has her MA in Global Affairs and Management from Thunderbird School of Global Management and has over 10 years of communications experience. She currently works in marketing for the San Francisco-based startup Orion Labs, where she loves working remotely from her comfy couch snuggled up next to her Schnoodle, Maeby. She previously worked in public affairs and public relations, focusing on energy, technology, and B2B SaaS.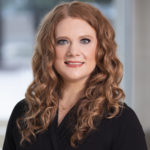 Katy Ratley
Although originally from St. Louis, MO, Katy has lived in Dallas most of her life. She is a Senior Vice President for Citibank and specializes in credit advisory, debt structuring, and underwriting. She holds a bachelor's degree in finance from Texas A&M University in College Station.
Katy joined the Junior League of Dallas in 2014 and has served the community in a variety of roles, such as Nexus Recovery Center Project Chair, Poverty Intervention Issue Coordinator, and Research and Development Researcher and Committee Chair. Katy is also a 2018 graduate of the T. Boone Pickens Leadership Institute. Outside of volunteer work she loves to read, garden, and bicycle. She and her husband enjoy living in East Dallas with their two sons.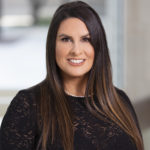 Marisa Partin
Marisa is a committed community volunteer entering her tenth Active year in the League as Development Vice President. A 30-year resident of Dallas, she discovered a heart of service while attending Bishop Lynch High School but was not able to return back to serving for several years. After attending Southern Methodist University and Our Lady of the Lake University, Marisa graduated with degrees in both psychology and sociology. She then enjoyed a successful 10-year career as a recruiter at a medical staffing company, leaving as a recruiting vice president, to pursue her passion of cooking. After graduating with high honors from Le Cordon Bleu, she went on to intern for JLD Sustainer Paula Lambert, where she still has her dream job of working in a cheese factory.
Marisa joined the League when her daughter was a toddler to get back into the community but discovered so much more. After serving as a volunteer and then Promise House Project Chair, she discovered her talents as a recruiter worked well in Membership and went on to serve as Placement Chair, Membership Chair, and Membership Vice President.  After the coaxing of a good friend, she joined the Development team and has served in various roles including Training, Donor Development, and Underwriting Chair during the League's milestone Centennial year.
Marisa is an alumna of the T. Boone Pickens Leadership Institute. She has served on the boards of Women's Auxiliary to Children Medical Center and The Family Place Partners. She has also served as President of both the Mary Immaculate School Parent Teacher Club in Farmers Branch and the school board for Angel Creek Preschool in Coppell. Marisa and her husband, Darin reside in Las Colinas with their 11-year-old daughter.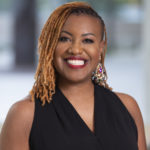 LaNasha Houze
LaNasha Houze is an attorney with a solo practice in DFW focusing on estate planning, probate litigation, and Child Protective Services cases. She believes that her law practice serves as a ministry to help abused, neglected, and incapacitated adults and children. She previously served as the Director of Probate Court Operations for Dallas County, Vice President of Development for Jarvis Christian College, and as a Financial Restructuring Associate for the Washington, DC and New York, New York offices of Cadwalader, Wikersham & Taft, LLP.
LaNasha is a native of East Texas where she graduated from Longview High School ("Go Lobos!"), before attending Spelman College, Texas Christian University, and Howard University School of Law. She moved to Dallas, Texas in 2012 and joined the Junior League of Dallas in 2013 as a Provisional to help her to expand her local network. 
A fun Fact about LaNasha is that she dances West Coast Swing, DFW Swingout and Chicago Stepping. Since 2019, she has traveled throughout the United States for West Coast Swing competitions (not counting Covid-19 quarantine years of course). LaNasha currently serves on the Dallas Bar Association Probate Council, TCU Black Alumni Alliance Board, TCU National Alumni Board, and the TCU Clark Society Board.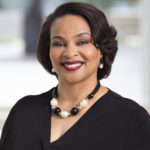 Rhonda Williams
A native Floridian born in Tallahassee and raised in Miami, Rhonda has become a proud Texan. Rhonda serves as the Learning & Insights Fellow for the Communities Foundation of Texas. She obtained her BS and MS in mathematics and earned a PhD from the University of Florida in Curriculum and Instruction with a minor in Research Evaluation and Methodology.
Rhonda joined the Junior League of Jacksonville in 2006, where she served as Vice President of Membership, Treasurer, Treasurer-elect, and Membership Chair. She transferred to the Junior League of Dallas in 2017 and has served as the Research & Planning Chair and the Executive Sponsor of League Impact for the last two years. She graduated from the T. Boone Pickens Leadership Institute in 2018. 
When not working or volunteering, Rhonda enjoys spending time reading nonfiction books, watching the Simpsons & playing Cities Skylines. In addition to her involvement with the League, Rhonda is the president of the DFW University of Florida Alumni Association, the development chair for the Village Giving Circle, and a March Tocqueville Fellow of the United Way of Metropolitan Dallas.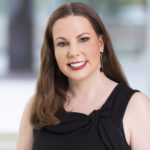 Heather Lorch
Heather grew up primarily in Pennsylvania and lived in Paris for a few years with her family before pursuing her bachelor's degree at Davidson College. She later went back to school (part-time, while working full-time) to earn her Master's in Human Resource Management and Development at New York University. Heather is a senior human resources professional with over twenty years in the discipline, including serving in both consulting firms and large Fortune 50 corporations. She currently has her own HR consulting practice in Dallas where she focuses on physicians in private practice and start-ups.
She is a League transfer member having joined the New York Junior League in 2014. Heather was awarded the Provisional on the Move award there before serving in a variety of Community and In-League placements in the Junior League of Dallas. She has held a number of leadership roles including Dallas Area Habitat for Humanity Project Chair and Transfer Chair. She's also a 2019 graduate of the T. Boone Pickens Leadership Institute.
Outside of the JLD, Heather is an Associate Member of the Women's Auxiliary of Community Partners of Dallas, serves on Dallas Area Habitat for Humanity's Board of Directors (where she is also a volunteer supervisor), and is very active in her parish, Saint Michael and All Angels Episcopal Church. There, she co-chairs the annual angel tree project (I Believe in Angels), serves as a service volunteer (including as greeter, lector, and usher), and this will be her sixth year on the Stewardship Committee. In her spare time, Heather enjoys spending time with friends, traveling extensively (both domestically and abroad), and trying new restaurants. She resides in the Bryan Place neighborhood of Dallas.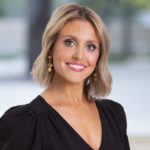 Lara Bubalo Manor
Born and raised in Minnesota, Lara moved to Texas in 2003 to attend Southern Methodist University where she double majored in Finance and Spanish. While the majority of her adult life has been spent in the Lone Star State, with occasional stints in New York, Lara maintains fierce Minnesota state pride, as well as a penchant for lakes and hockey. 
Following a career working as a private equity investment analyst, Lara earned a JD from the University of Texas School of Law. She values the time she spent practicing corporate law, and now enjoys working as an adjunct professor at New Mexico State University teaching Entrepreneurial Law. She joined the League in 2014 and considers the Grants for Innovative Teaching (GFIT) Committee Chair and Governance Chair amongst her favorite placements.
In addition to her service to the League, Lara is proud to have chaired the first-ever Parental Leave Initiative (PLI), a collaboration among Moms in Law, the Dallas Bar Association, and Kanarys. The objective of PLI was to provide transparency around the parental and childcare benefits provided by the largest law firms in Dallas. Additionally, she volunteers as an education advocate for children going through the foster care system. Lara and her husband reside in Dallas with their son and daughter.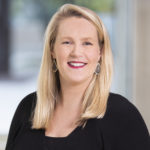 Megan LaDriere White
Megan is a partner in the Intellectual Property Department at Baker Botts L.L.P., where she focuses on patent litigation. Megan has a Bachelor of Science in Civil Engineering from the University of Notre Dame (Go Irish!) and a law degree from Vanderbilt University. 
A Dallas native, Megan grew up watching her mom, Anne LaDriere, serve as an active member of the Junior League, and now as a sustainer. Her mom's service inspired Megan to join the Junior League in 2013. Since joining, Megan has served in leadership positions as  Grants for Innovative Teaching (GFIT) Chair , Raffle Coordinator for Milestones Luncheon, and most recently, Assistant Vice President of Signature Projects.
Megan has also served on the Board of Directors for the Dallas Association of Young Lawyers and was a member of the Dallas Bar Association WE LEAD Class of 2021. In addition to her legal work and community service, Megan is also a fitness instructor at Grit Fitness, a Dallas-based and woman-owned fitness boutique, where she teaches a Body Sculpt class once a week. Megan and her husband, Tim, live in East Dallas with their dogs Blake and Biscuit, and are expecting their first child in July 2022.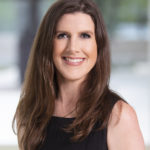 Kristen Shear
A native Texan, Kristen earned a bachelor's degree in editorial journalism from Southern
Methodist University, as well as a master's degree in emerging media and communications (EMAC) from the University of Texas at Dallas. She spent seven years as a reporter at the Dallas Morning News before beginning a career in media/public relations at UT Southwestern Medical Center. Kristen has now been at UT Southwestern for more than a decade and currently serves as Director of Communications and Marketing for the UT Southwestern Pediatric Group. 
Kristen has been a member of the Junior League since 2006 and has served in various placements including Dallas Museum of Art Project Chair, Health Issue Area Coordinator, Brand Strategy Chair, Recognition Chair and Communications Vice President. Outside of JLD, Kristen is active in Girl Scouts as a Service Unit Manager and Troop Leader and with multiple Richardson ISD PTAs. She and her husband, Mark, live in Richardson with their three children and two dogs.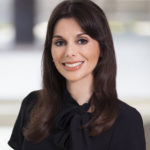 Jessica Pantano
Jessica's family moved to The Woodlands, TX after living in Long Valley, NJ for the bulk of her childhood. She chose to pursue a psychology degree at Baylor University in Waco, TX where she was involved in the Baylor Dance Squad and CHIS Community Service Sorority. As the Talent Acquisition Manager for the City of Dallas, Jessica loves being able to help by filling important positions that serve our community. 
In addition to her volunteer work with the League, Jessica serves as Co-President for BvB Dallas and is a member of Baylor Women's Council where she helps raise money for scholarships for students. 
She joined the League in 2011 and has served in a variety of roles including T. Boone Pickens Leadership Institute Committee Chair, Small Group Advisor, and most recently as Membership Engagement Chair. She graduated from the T. Boone Pickens Leadership Institute in 2020. In her spare time, Jessica is a devoted Peloton member, goes to concerts, cheers on the New York Giants, and spends time with her boyfriend, friends, and family. Jessica and her Pomeranian, Brooklyn, live in East Dallas.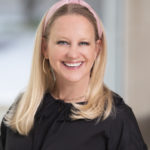 Bonner Allen
Bonner Allen has been a member of the Junior League of Dallas for more than 20 years and served as JLD President in 2016 – 2017. It has been her privilege to put her JLD training into action throughout the Dallas nonprofit community. She is thrilled to be a part of the fabulous 2022 – 2023 JLD Board of Directors as Sustaining Advisor! 
Leadership Council
The Leadership Council implements the programs and policies of the Junior League of Dallas. These leaders and their committees govern their respective responsibilities within the policies set by the Board.
Auction: Carrie Hill
Auction Co-chair: Jennifer Welden
Auction Chair-elect: Vanessa Fuquay
Brand Strategy: Frances Key
Community Outreach: Danielle Williams
Diversity & Inclusion: Bianca Hernandez
Education: Kimberly Blanton-Day
Executive Sponsors: Margaret Black (Community Awareness), Lindsay Davis,
Ashton Keller (League Impact), Shivangi Perkins
External Communications: Caitlin Chapman
Finance: Kacy Stark
Governance: Mauri Hinterlong
Grants for Innovative Teaching: Kiki Gao
Headquarters: Kristina Kelley
Internal Communications: Nicole Binkley
Juanita J. Craft Civil Rights House: Susanna Foote Carrillo
Kids in the Kitchen: Emily Ronck
Luncheon Chair: Heather McNamara
Luncheon Chair-Elect: Sally Hodge
Membership: Kimberly Sawyer
Member Engagement: Faust Higgins
New Member: Jalene Barlow
Nominating: Sarah Jackson
Placement: Jordan Wondrack Zaidi
Provisional: Elizabeth Anderson
Public Relations: Aleshea Carriere
Recognition: Sally Ann Rivera
Research and Development: Laura Gazette
Research and Planning: Stephanie Chapa
Social Media: Kendall Kerr
Special Events: Jourdy Wallace
Sustainer President: Monica Christopher
T. Boone Pickens Leadership Institute: Patricia Buchheit
Technology: Megan Gemas
Transfer: Lauren Trotter
Underwriting: Elissa McClure
Women LEAD: Ashley Early
Arts and Cultural Enrichment Issue Coordinator: Julia Tucker-Huth
Education Issue Coordinator: Julianne Cook
Family Preservation Issue Coordinator: Ashley Branecky
Health Issue Coordinator: Yvette Medina
Poverty Intervention Issue Coordinator: Katherine Haskel
Violence Intervention Issue Coordinator: Keri Johnson