Sustainer President Letter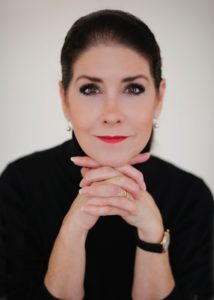 Dear fabulous Sustainers,
Happy spring!
It is hard to believe spring has arrived. Fall was a whirlwind of fun Sustainer events, trips and "Lunch & Learn" programs with a variety of informative and interesting speakers. Our Special Interest Groups have been busy with many fun meetings and outings – and this spring holds even more for Sustainers including an afternoon tea at the Arboretum and a Year-end Fiesta in May. Watch your inbox for upcoming emails with related sign-up details and fun pictures.
Incoming Sustainer President Monica Christopher is hard at work planning for next year, so do not hesitate to reach out to her with ideas and let her know if you would like to volunteer in some capacity. You can contact her at [email protected]
I look forward to seeing everyone and celebrating our Centennial with you at one of the great events that have been planned. We are so proud of the many loyal Sustainers who have played an important role in the impact JLD has made in our community through the decades.
Many thanks to all who have helped make our Sustainer year fun and festive!
Patti Flowers
Sustainer President 2021 – 2022
[email protected]
Join our Facebook page – Junior League of Dallas Sustainers