JLD Blog: Congratulations to the 2021 – 2022 T. Boone Pickens Leadership Institute Class
Wednesday, July 28, 2021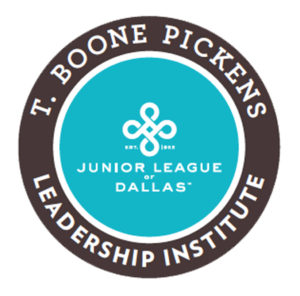 We are very pleased to announce that the following women have been selected for the 2021 – 2022 T. Boone Pickens Leadership Institute:
Brandi L. Billings-Wilkerson
Taylor Boyle
Beckie Callahan
Jessica Arcos Castillo
Stephanie Dolan
Brittany Dunn
Tara O'Reilly Gibson
Randi Gordon
Andrea Hart
Patricia Hubbard
Sonya Jarboe
Kristel Richards Jech
Keri Johnson
Megan Mattingly
Megan Musar
Katherine Pfeifle
Kacy Stark
Myra Whitesides
Meghann Zenteno
Over the next year, participants will learn how to build on their existing strengths while enhancing their personal leadership skills and fostering relationships. Since 2008, more than 360 JLD members have graduated from TBPLI and have gone on to make a significant impact in the League and the greater Dallas community.
Please join us in congratulating this amazing group of League leaders!
Regards,
Elizabeth Brush
2021 – 2022 TBPLI Committee Chair