2022 – 2023 President's Letter
Wednesday, June 1, 2022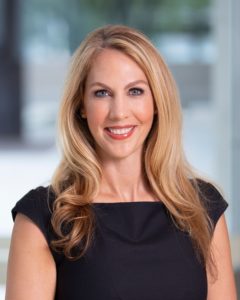 After an incredible year of celebrating our Centennial, today marks the start of our next 100 years. We are as dedicated as we have ever been to developing the potential of women, promoting voluntarism, and addressing critical needs in Dallas through the effective action and leadership of our trained volunteers. 
No other organization in Dallas unites nearly 4,500 women dedicated to serving Dallas. Over the past year, we reflected on our history and celebrated the many women who have used their Junior League training to serve our community. Since 1922, our members have proactively identified areas of need in our city, taken action to address those needs, and supported organizations that provide vital services. We continue to carry out this legacy of leadership and devotion to Dallas. 
Now is the time to start looking forward, and I am honored to serve as your president as we kick off our second century of service to Dallas. As we emerge from the pandemic, we expect to return to typical League operations but will continue to offer flexible ways to participate in our training and service opportunities. A few highlights of the coming year include:
Our Diversity & Inclusion Summer Series will be offered for the third consecutive year starting in July.  

The

Juanita J. Craft Civil Rights House

has been added as a new Signature Project in 2022 – 2023. Last year for its Centennial Project, the League lead an effort to raised over $1.4 million to rehabilitate the home of Dallas Civil Rights Leader Juanita J. Craft to recognize it as a landmark and build an educational museum. We look forward to continuing to support this project and encourage our members to visit the museum once it reopens.

The Auction will return this fall at an exciting new venue. Look for an announcement this summer!   
We also have a bold new strategic plan to guide our organization forward over the next five years. The plan is focused on three areas: reviving the member experience, redefining community, and reimagining training. This is a unique opportunity to build on many of the changes made during the pandemic and to explore new ways of fulfilling our mission. It will allow us to evolve our organization and ensure it remains strong for the next 100 years. We welcome your participation and input as we begin to implement this ambitious plan in the coming year.
It has been wonderful to see so many of our members back in the community and engaging in League activities at our headquarters in recent weeks. While the last two years have shown that we can successfully operate remotely, being back in person with many of you has reminded me there is a special energy that comes from being together. To the extent you feel safe doing so, I encourage you to re-engage with the League and your fellow members. Attend a meeting at headquarters, meet a League member for coffee, join one of our special interest groups, or attend one of our fundraising events.   
This is an exciting time to be part of our League, and you, our members, are at the heart of this organization. I look forward to serving alongside you and seeing how you will continue to carry out our mission and shape our city over the next year and the years to come.
Warmly,
Emily Somerville-Cabrera
2022 – 2023 President